This one is weird because it is the Weirdoff Tag from Eclectic Contrarian.
Here is what John had to say about this… A Weirdoff is something that is so stupidly funny and ridiculous you can't help but snort and laugh. The challenge is to find the craziest funniest thing you can possibly find. There no particular rules.. Tag at least 3 people.. if you want.. You can be as weird as you like but we try to be family friendly at the Eclectic Contrarian…
Wait a minute… I was tagged again?!?!?! How WEIRD! Ok… here we go…
---
Owen says right in the beginning "Let's get WEIRD!"… So I say… "Let's do!"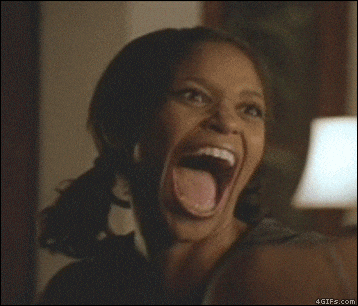 You see… even something simple like smiling can get weird can't it? LOL!
The following are some other weird things that I really wanted to share:
The Song That Never Ends!
The poop Emoji
Nose warmes… Really? Have you seen them yet? They are a new "WEIRD" trend!Photo Credit: FOX 26 Houston
Warning: I did not crochet these! Maybe I will start since they're becoming "A Thing" now! 
Now, as far as tags go… I am going to be weird and tag EVERYBODY! So… if you are reading this please consider yourself tagged!
I hope that you had fun rummaging through this, and more importantly… I hope that you found it weird! LOL.
Christy 🙂